Glamourize Your Home with Professional Residential Painting
/
Glamourize Your Home with Professional Residential Painting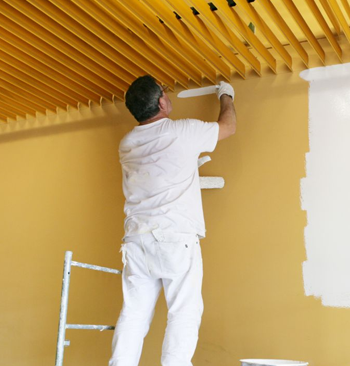 Posted on
January 13, 2022
Glamourize Your Home with Professional Residential Painting
When it is about painting the exterior and interior of your home, you are highly advised to hire a professional painter instead of attempting the task yourself. You probably do not know that you can reap numerous benefits from a professional residential painting service provider. If you also want to know them, have a glimpse into the following points.
Why Should You Invest in Professional Residential Painting Services?
This blog will show you the most demanding benefits a homeowner demands. So, stick to it till the end!
1. Completion within time
Hiring a painting company means having a team of professional painters who work together to ensure that your project is completed within a predetermined time frame. Thus, you can have more time on your hands to concentrate on designs, decorations, and other things.
2. Worth of money
Seeking returning on the investments is obvious. It is the same when you hire a professional painting company. Consider it as an investment. And the satisfactory rather admirable output is the return of your investment. Then why not choose the professionals!
3. Minimal interruption
If you try to follow the DIY process, you will make nothing but a mess that you have to tide up too. But after hiring professionals for residential painting, you will not get any interruption. They know how to perform their task without causing any problem and interrupting someone.
4. More safety
Painting the interior and exterior part of a house is not a cup of tea. Your one mistake can harm yourself or damage an expensive accessory in the house. Then why take so many risks! Hire a reputed company and get hassle-free services.
5. Product Knowledge
Professional painters know much more about painting products than others. And thus, they always use high-quality tools and paints to offer the mesmerizing finish look and even texture that will leave you feeling wow.
Hopefully, now you have understood why you should contact a professional when it comes to residential painting. In this regard, you must rely on a reputable and trusted company such as Shire Painter. So, increase the curb appeal of your home with this painting service.